Do You Need A Retaining Wall?
Nature's uneven terrain has its charm until you try to play croquet on a hilly lawn or enjoy a candlelit dinner on an off-kilter patio. Install a retaining wall as a backstop, though, and you can literally carve out functional outdoor spaces where once there were only precarious slopes.
More than problem-solvers, retaining walls also have a sculptural quality that adds definition to the landscape, and they can be made from various materials to evoke different styles. Stacked timbers or mortared stone, for instance, can impart a rustic look, while poured concrete is sleekly modern.
Just keep in mind that when planning for a wall meant to hold back tons of soil, there's little room for error. How effective your wall will be and how long it'll last—decades or just a few years—depends largely on things you can't see, such as a sound footing buried in the ground and drainage to keep water from building up behind the wall.

We have experience and expertise in finding the perfect solutions for your retaining wall needs. We will take the time to understand your needs and explain all the options based on your property and desires. We look forward to helping you solve any landscaping riddle that mother nature has asked you to figure out!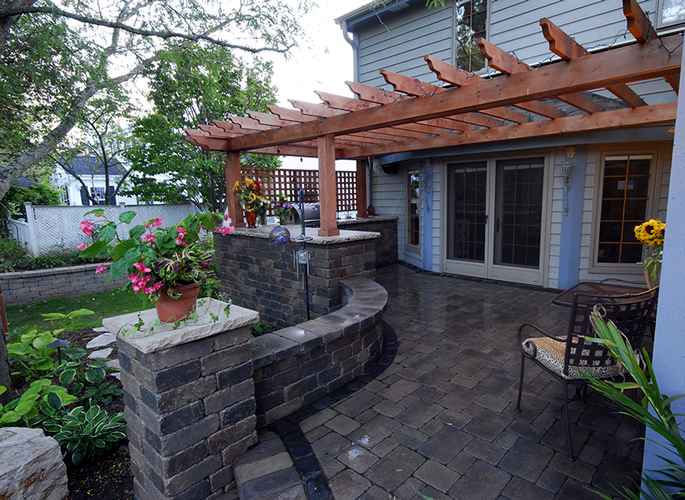 get a
free
price estimation
Professional Lawn Consulting & Care
No matter what sort of landscaping services you have in mind, contact us. Whether you need something simple or intricate, we won't rest until we bring your vision to life. Our team of friendly landscapers will chat with you to figure out exactly what is needed in your yard. Pretty soon you'll be the envy of all of your friends and family members with your amazing yard landscaping.
Are you interested in landscaping services?